Today's Friday Five is a roundup of resources to help answer questions about the writing process.


At the other end of the spectrum: How do I complete a writing project?
For some writers, starting a project is the easy part. It's finishing that's a problem. Jody Hedlund offers some thoughts about that, in
Four Ways to Make Yourself Complete a Book
.

How can I get more writing done?
Here are some ideas from a previous Friday Five blog post:
5 Timesaving Tips
.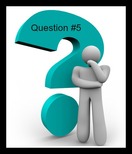 Next week, I'll be featuring a special guest post about social media. In the meantime, leave writing questions in the comments, or share a book you are currently reading or hope to read this summer. I've got a pile!