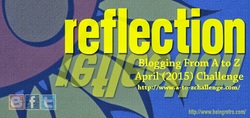 Part of the A to Z Blogging Challenge tradition is to write a "reflection" about the April experience. Participants can
post a reflection
on their blogs any time this week.
Reflection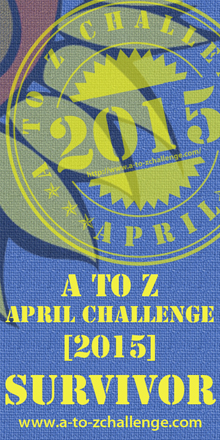 Having survived last year's challenge, this year I wrote all my posts ahead of time. What I lost in flexibility, I gained in peace of mind and preparedness. I don't think I would have finished otherwise.
One of the nicest parts of the challenge is visiting other blogs and corresponding with other bloggers. I tried to be more organized this year in my approach to this, but I still didn't have enough time to visit as many blogs as I wanted.
One thing I wished for: after the theme reveal, I would have liked a list of participating blogs
along with their themes
. Seeing the themes upfront would help me choose some of the other blogs to visit.
I helped with A to Z this year by being a minion on
C. Lee McKenzie's
"Muffin Commando Squad." It made me appreciate how much effort goes into running the A to Z Challenge, but it also added to the time I spent on A to Z this month. (A shout-out to my fellow muffins
Carrie Butler
,
Patricia Lynne
,
Tyrean Martinson
,
Donna McDine
,
Tammy Theriault
and
Tara Tyler
.)