Today's guest post is by E.R. Arroyo, author of the Sovereign series. E.R. is also the cofounder of the Facebook group, Band of Dystopian Authors and Fans (BOD). If you love stories that are dystopian, apocalyptic, or post-apocalyptic, you should check out
BOD
.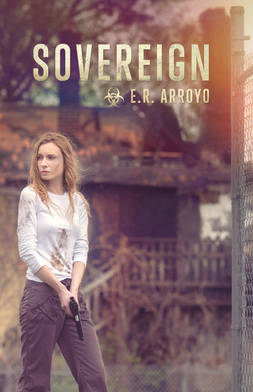 Five Fun Facts about the Sovereign cover, by E.R. Arroyo
1) My cover was 100% custom. I used a local photographer and a local model/actress (both friends of mine), and we shot in downtown Tulsa in front of a house that had burned down.
2) The "scene" from the novel cover is actually set outside of what was once Pittsburgh, though the novel never actually expressly calls it that.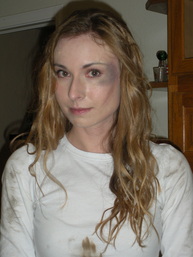 3) The model, Nicole, was a champ! It was freezing and rainy that day. She rolled around in the mud to look the part. I did Nicole's facial bruising and dirt smudge with makeup.

4) Nicole was holding an airsoft gun which belonged to the photographer. We were all terrified to be in that part of town with that gun... But we lived.

5) I went into this process with this cover concept because I knew a cover too girly or artistic wouldn't do justice to the lead character, Cori. There are a lot of amazing covers in my genre, YA Dystopian, and it's pretty impossible to 'compete' but the least I could do was serve Cori well.
---
More about Sovereign: Chemical warfare has obliterated most of the world, including America, and the survivors have turned into feral beasts, save one colony, Antius, the last remnant of civilization. Seventeen-year-old Cori (aka Citizen 1206) only longs for wide open spaces and freedom. But Antius has no use for such things, just mindless drones to serve in a place with walls, fences, and laws. A lot of laws, which Cori constantly breaks. So she's spent years plotting her escape, which is the only thing that will save her from the colony's deranged leader, Nathan. She isn't looking to be a hero, and she certainly isn't looking to fall in love, but she just might do both.
---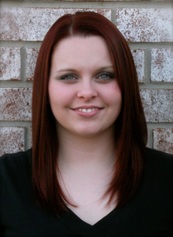 About the author: E.R. Arroyo is the author of YA Dystopian, The Sovereign Series, and co-founder/owner of Band of Dystopian Authors and Fans, a Facebook community, blog, and company that champions dystopian, apocalyptic, and post-apocalyptic fiction. E.R. is passionate about books, music, and her family, and she loves to talk shop with other authors and with her readers.
Learn more about E.R. and her books:
Website
|
Facebook
|
Twitter
|
Band of Dystopian
|
Goodreads