Today's Friday Five is a guest post from
Selene Castrovilla
about her latest YA novel,
Melt
. I'm definitely adding this story to my to-read list!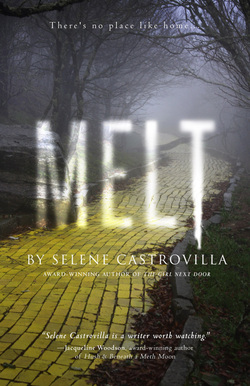 Writing fiction is cool because you can make stuff up to fit with your plot. But it's also scary, because you have to make stuff up to fit with your plot. It's hard to be sure you've done the right thing.

Melt is unique because it's partly true. Joe, my boxing coach, told me stories about the violent upbringing he experienced. He looked me in the eye one night and said, "You're gonna write my story. I know it."

And when I got home that night, I began. I knew the true things I needed to put in. All the violent scenes in the book really happened. But, I had to frame a love story around them!

Here are five choices I made while writing Melt:


Using The Wonderful Wizard of Oz as a backdrop: This was not an actual choice, at least consciously. A voice in my head told me to buy that book a few weeks prior, and I did. The night I started to write MELT, the voice told me to look at the book, and the passage I opened to fit perfectly with the theme of my story. The witch melting inspired the title, and there are so many ways to melt: good and bad. The book covers a wide range. I also found that the themes in The Wonderful Wizard of Oz matched themes I would be addressing in MELT, number one being: "There's no place like home."


I decided to make Joey's father a cop, even though in real life he was a criminal. I felt it would be too complicated to address a life of crime in addition to the atrocities he committed on his family. I also thought there would be a great irony in someone committed to serving and protecting his community then coming home and being abusive. Finally, I liked the idea of his gun being readily available on his belt. This served a practical purpose for my story. On a side note, the real-life Joey hated that I made his dad a cop. But, as I told him, this was not a biography.


Joey meets Dorothy in Dunkin' Donuts. I did this because teens often converge in whatever local coffee shops are conveniently located, and because it's something the reader would likely be familiar with and immediately conjure. I also liked all the crazy, vivid colors and the loud sounds I could play with. Of course I loved the idea that Dunkin' Donuts is indeed "Munchkin Land." And, I based the town on my town--where there really isn't much going on besides Dunkin' Donuts. (Saved me the headache of creating a whole new universe for my characters.)


Dorothy's parents are psychologists. I made this choice because it's been my observation that psychologists (or any sort of therapists) are largely clueless when it comes to real-life situations. Don't judge me: this has been my experience. So I thought it would be funny (in a black humor way) if Dorothy's shrink parents failed to see the signs of a boy being abused, and simply judged him as "bad" as everyone else in the town did.


I chose to write the book in dual first person because it would be too painfully relentless to only show Joey's point of view. He was the one who started talking when I sat down, so there was no choice about him. His words are scattered to reflect his broken state--and this was something that happened instinctively as well. The conscious choice was to add Dorothy's view as the voice of reason--and hope.

---
Plot description of Melt: Based on true events, Melt is both a chilling tale of abuse, and a timeless romance.

Melt will hit you like a punch in the face, and also seep through the cracks in your soul. Melt, though not a retelling, is a brutal love story set against the backdrop of The Wizard of Oz. When sixteen year old Dorothy moves to the small town of Highland Park, she meets, and falls for Joey - a "bad boy" who tells no one about the catastrophic domestic violence he witnesses at home. Can these two lovers survive peer pressure, Joey's reputation, and his alcoholism? Joey's words are scattered on the page - reflecting his broken state. Dorothy is the voice of reason - until something so shattering happens that she, too, may lose her grip. Can their love endure, or will it melt away?

---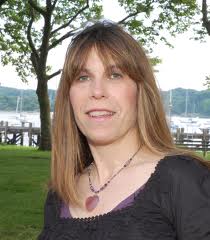 Selene Castrovilla is the award-winning author of six books: three young adult novels and three nonfiction picture books about The American Revolution. Her book
Revolutionary Rogues
, about Benedict Arnold's treason, is currently under production.
Signs of Life
, the sequel to
Melt
, will be released next fall.
For updates, previews and general musings, read
her blog
.
For daily inspirations and quotes, "like"
her Facebook page
.
To witness her struggle to write cohesive haiku-like posts, follow her on Twitter:
@SCastrovilla
.
To purchase
Melt
, visit major retailers, including
Amazon
.