Today's Friday Five is a guest post from
Wildfire
author,
Mary Pauline Lowry
.
Wildfire
is one of the few non-YA stories I read last year and I'm in awe of Mary' s courageous personal experiences and how she translated them into a novel.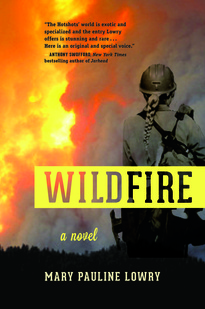 5 Fun Facts about Wildland Firefighting
By Mary Pauline Lowry
Before I wrote my novel
Wildfire
I spent two years working as a wildland firefighter. Here are five facts about my experiences.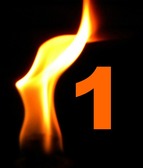 Fire Fact #1: I worked on what is officially known as a "hotshot" crew. The name of the crew is apt, because hotshots are some of the most highly trained firefighters and are often put on the hottest, most dangerous part of wildfires.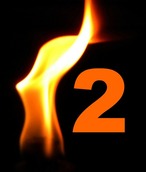 Fire Fact #2: As a wildland firefighter, I traveled all over the American West fighting wildfires with my crew.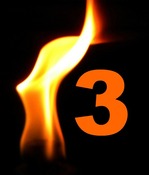 Fire Fact #3: When it was too smoky for helicopters to drop off our sleeping bags and a hot meal, we would eat military-issue MREs (meals ready to eat) for dinner and sleep on the ground with nothing but an emergency blanket made of aluminum. It was always so cold I couldn't sleep!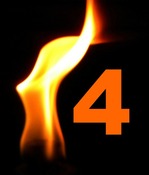 Fire Fact #4: My crew often fought fire with inmate firefighters working on what are commonly known as "prison crews." These low level offenders make just $2 a day battling wildfires.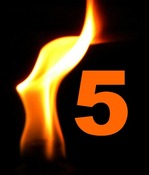 Fire Fact #5: In Wildfire, the main character Julie is in an impromptu eating contest with two inmate firefighters. This scene was inspired by a night when I was on a fire in Idaho and witnessed a girl from the Logan Hotshot Crew go up against two inmates in a nut roll eating contest. The girl won, and all three of them threw up.

---
Wildfire, the official description:
Julie has an obsession with fire that began after her parents died when she was twelve years old. Her pyromania leads her to take an unlikely job as a forest firefighter on an elite, Type 1 "Hotshot" crew of forest firefighters who travel the American West battling wildfires. The only woman on the twenty person crew, Julie struggles both to prove her worth and find a place of belonging in the dangerous, insular, and very masculine world of fire (while also fighting against an eating disorder she's had since her teens). As her season "on the line" progresses so do her relationships with the strange and varied cast of characters that make up her hotshots team—and she learns what it means to put your life on the line for someone else.

Wildfire is a tough, gritty, and fascinating story from an exciting new voice in American fiction. Fans of the movie Backdraft or Cheryl Strayed's memoir Wild will enjoy this fast paced debut.
---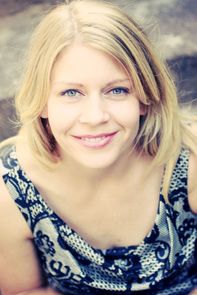 Mary Pauline Lowry
worked for two years as a forest firefighter on the elite Pike Interagency Hotshot Crew based on the Pike National Forest in Colorado. "Hotshots are the best-trained and best-equipped wildland firefighters, sometimes referred to as the Navy SEALs of their profession" (Rolling Stone Magazine). As a Hotshot, Lowry traveled all over the American West with her crew fighting wildfires ranging in size from single tree lightening strikes to 20,000 acre blazes. Hotshot crews are "hand crews" that do not use water to fight blazes. Instead they dig a firebreak or "fireline" around the fire to deprive it of fuel. With her crew, Lowry hiked or was helicoptered in to fires and dug fireline for 15 hours or more a day. During fire season, she and her crew would work 21 days at a time fighting fire and camping out.
Lowry has written essays for
The New York Times Magazine
,
xoJane
, the
Huffington Post, HelloGiggles,
among others.
---