Today's blog features a guest post from one of my critique partners, author C. Lee McKenzie, about her latest young adult novel, Sudden Secrets.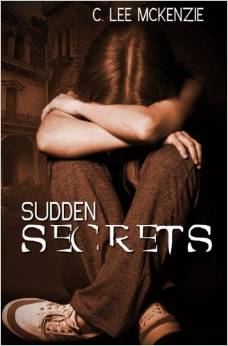 5 Secrets about Sudden Secrets
by
C. Lee McKenzie
First, I love Secrets, so this post about Secrets has been fun to write. Thanks, Yvonne, for your idea and the chance to be on your blog today. Thanks also for being one heck of a good crit partner.
Secret #1
Some of my critique group are cameo characters in this book.
Secret #2
My first draft was told from alternating points of view.
Secret #3
I gave up on finishing this book two times before I did finish it.
Secret #4
After I had a solid draft, I discovered a huge mistake in how old one character had to be, so I had to do some "clever" re-writing. I added a whole new character. But, Shhhh! Don't tell. If you read the book, see if you can guess which one I added.
Secret #5
This book had three different titles before the final one:
Beauty, Hidden Secrets
(terrible one),
Secrets
(overused), and then
Sudden Secrets
.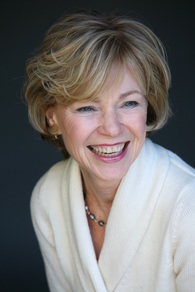 C. Lee McKenzie is a native Californian. She's lived in a lot of different places: New York, Laos, Hong Kong, but she always thinks of herself as a California girl. She lives in the Santa Cruz Mountains at the edge of a redwood forest where she likes to hike. When she's not writing she's in the woods, in her garden or on her yoga mat. She travels whenever she can. Her favorite destinations are Turkey, Nicaragua, and Southeast Asia, but because she has family in England, Switzerland, and Spain she goes there when she can.
In her books she takes on modern issues that today's teens face in their daily lives. Her first young adult novel,
Sliding on the Edge
, which dealt with cutting and suicide was published in 2009. Her second, titled
The Princess of Las Pulgas
, dealing with a family who loses everything and must rebuild their lives came out in 2010. Evernight Teen published two of her latest books,
Double Negative
(this book turned her into a literacy advocate) and
Sudden Secrets
.
Her first middle grade novel titled
Alligators Overhead
got a thumbs up review from Kirkus and will soon have a sequel,
The Great Time Lock Disaster
.
To learn more about Lee, visit her
website
and her
blog
.
You can buy Sudden Secrets here:
KINDLE
PRINT:
CreateSpace
or
Amazon
EVERNIGHT TEEN