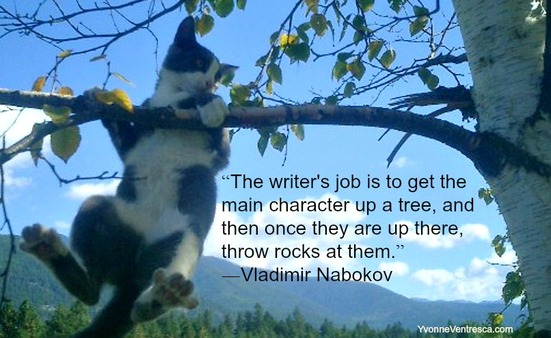 A brief tip to keep in mind as you write: it's important that you create obstacles for your characters to overcome. Don't make important problems too easy to solve. Nabokov's quote (above) gets at the heart of this concept. Besides making the story more interesting, creating obstacles also helps the reader to root for your characters.

What obstacles are your characters currently facing? How can you make the fictional situation worse?

Disclaimer: "throw rocks" is not meant literally. No kittens were harmed in the writing of this blog post.