Today's blog features a guest post from
Niki Masse Schoenfeldt
, author of the picture book
Don't Let the Bedbugs Bite
.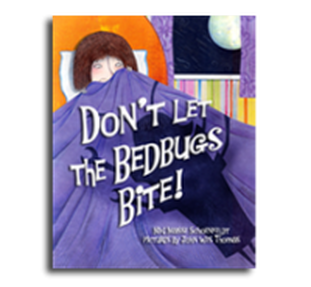 by
Niki Masse Schoenfeldt
1.
Don't Let the Bedbugs Bite was originally a short poem I didn't know what to do with. My critique group, The Mudskippers, encouraged me to make it into a picture book.
2.
I wrote the poem after spouting the old bedbug adage to my 2 year old at bedtime and she refused to sleep in her bed if bugs were going to bite her!
3.
After ten months of submitting to publishers, Shenanigan Books finally snatched it up!
4.
Originally, the bug in the little girl's bed actually was a friendly bedbug, but my publisher was concerned about the whole bedbug infestation thing (Rightly so!) and suggested I make it a case of mistaken identity instead.
5.
After some brainstorming I decided the "bedbug" should be a ladybug because ladybugs are not scary. In fact, my grandmother used to say they brought good luck.
Thanks for the guest post, Niki! I've always been told that ladybugs are good luck, too.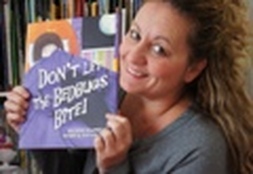 Don't Let the Bedbugs Bite
is a featured book through the READING RAINBOW LEARN & READ app from
Itunes
.
Bio: Niki Masse Schoenfeldt grew up in a small town in Western Massachusetts where she began writing stories as soon as she could pick up a pencil. In the fall of 2008, her first picture book, NATURE'S LULLABY was released and her next picture book, DON'T LET THE BEDBUGS BITE! followed in 2012. Mrs. Schoenfeldt continues to write picture books as well as middle grade and young adult novels. Over the years she has worn many hats, including that of a book reviewer, critique group moderator, math & reading tutor, storyteller, mom, wife, painter, professional beach bum and she even once saved a sheep from drowning!