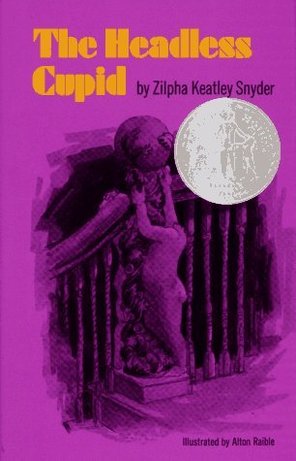 I was sad to learn that
Zilpha Keatley Snyder
passed away yesterday. She was one of my favorite authors when I was growing up. I knew exactly where the "SNY" books were located in the public library and I read many of her novels multiple times.
My all time favorite was
The Headless Cupid
. It's a wonderful story about family and belonging, with a twist at the end that I love. I still keep a copy on my bookshelf today.