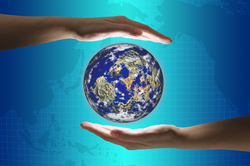 Thank you to author
Marcia Meara
for tagging me in this World Blog Hop. You can read her original post
here
.
According to the hop rules, I start with a quote, then answer four questions about my creative process. One of my favorite writing quotes is from Anton Chekhov:
"Don't tell me the moon is shining; show me the glint of light on broken glass."
And now for the questions:
1. Why do I create what I do?

I took a novel writing class years ago that said to write what you read. A quick glance at my nightstand answered the question: a big pile of young adult books towered on top of it. I also like to write about situations that keep me awake at night--contagious fatal diseases are definitely on the list. That led to my debut young adult novel, Pandemic, which was published in May by Sky Pony Press.
2. How does my creative process work
I find the first draft is the hardest; I'm happiest when I have a rough draft to work with. I tend to revise, reread, revise, share the work with my critique group, then revise again. I like to keep a notebook for brainstorming ideas and tracking plot and character decisions. I also tape pictures and others bits of info into it, so it becomes a physical complement to my computer files.
3. How does my work differ from others of its genre?
I'm interested in portraying realistic, contemporary situations and I like the idea of creating scary circumstances in our ordinary world. For example, pandemics are inherently frightening, and my debut novel includes details about how a deadly outbreak could actually play out if it occurred tomorrow. Pandemic (which is about bird flu) was published before Ebola became a major news item but it's been a bit surreal to read about current events and draw parallels to my story.

4. What am I presently working on?
Besides working on publicity for Pandemic, I'm revising a YA psychological thriller about a girl who fears she is either being haunted or going insane. I started this story years ago, before Pandemic, and I'm excited about its recent evolution.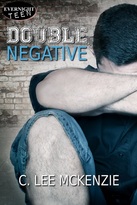 Next up on the blog hop, I'd like to tag
C. Lee McKenzie
. Lee is the author of several novels, most recently
Double Negative
, and she frequently blogs about interesting topics for writers.