"School Daze" Writing Contest for High School and College Students


Deadline: August 31, 2014
Prizes: IHOP and Papa John's Gift Cards
Entries: 500 words or less, nonfiction (write the true stuff!)
Essay topic: "Submit a story about a school memory - being the new kid, a great school achievement, a special (or not so special) teacher, something joyful or something embarrassing."
Contest run by StageOfLife.com. See their
website
for complete rules and details.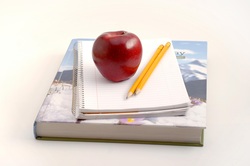 Is it really almost time for back-to-school? This time of year makes me think about the quote from an Edna St. Vincent Millay sonnet: "no such summer as the one before" (Fatal Interview XLVI).

What phrase or quote describes this summer for you?