Totem Head's Story Contest from Adventure Write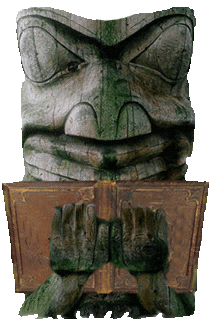 The Totem Head's Story Contest has different categories based on age (13-15, 16-18, for example). It offers a $50 cash prize for the rights to a short story beginning with the phrase "So there I was" that will be used on their website. Entrants must be US residents under 19 and must complete
Totem Head's Tutorial
. Entries are due December 31st (so you have lots of time!). For more information and complete instructions, visit the
Adventure Write website
.
This will be the last Teen Tuesday post for several weeks, since I will be participating in the
A to Z Blogging Challenge
(
theme: Inspiration
) during the month of April. My resources for teen writers will be back in May. In the meantime, you can easily access all my old posts through this blog or through
my Pinterest board
. Happy Writing!