This week's Friday Five is about Pandemic giveaways and other news. Be warned: a little self promotion ahead!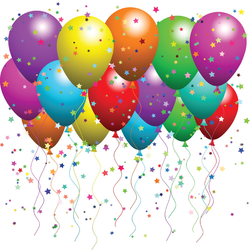 I'm excited to announce there are two ways you can win a FREE signed Advance Reader Copy of Pandemic, along with some fun Pandemic-related goodies (swag!).
One giveaway is through
Goodreads
. (You need to sign up as a Goodreads member to participate -- easy to do.)
Another giveaway is through
LibraryThing
. (You need to sign up as a LibraryThing member to participate, then join their "Members Giveaway" program. Also easy to do. Scroll down the list for
Pandemic
.)
I have two guest posts up this week:
Teen Wisdom
at UncommonYA and
First Lines Fridays
at Lisa Maxwell's blog.
And in other good news, I'm a now a member of
KidLit Authors Club
, a group of children's authors from NY, NJ, PA, MD, and VA who have banded together to promote, sign, and sell books at bookstores, schools, libraries, and other venues. You can learn more about the group through the
website
or
Facebook
.
Next week I'll return to the regular Friday Five with a roundup of marketing books for writers. If you'd like me to mention your favorites, include them in the comments below.