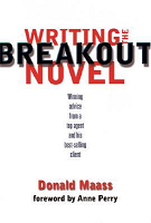 Recommended by Kate Lansing:
Writing the Breakout Novel by Donald Maass
Excerpt from official description: "
Maass details the elements that all breakout novels share - regardless of genre - then shows you writing techniques that can make your own books stand out and succeed in a crowded marketplace."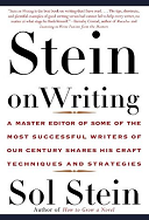 Recommended by C. Lee McKenzie:
Stein On Writing: A Master Editor of Some of the Most Successful Writers of Our Century Shares His Craft Techniques and Strategies by Sol Stein

Excerpt from official description: "Stein on Writing
provides immediately useful advice for all writers of fiction and nonfiction, whether they are newcomers or old hands, students or instructors, amateurs or professionals."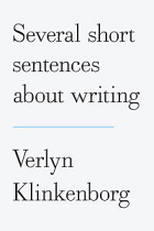 Recommended by Alice Kaltman, (who will be guest posting a special Friday Five here next week!)
Several Short Sentences About Writing by Verlyn Klinkenborg

Excerpt from official description:
"Most of what you think you know about writing is useless. It's the harmful debris of your education--a mixture of half-truths, myths, and false assumptions that prevents you from writing well. Drawing on years of experience as a writer and teacher of writing, Verlyn Klinkenborg offers an approach to writing that will change the way you work and think."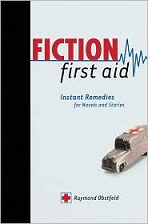 Recommended by Jenni Enzor:
Fiction First Aid: Instant Remedies for Novels, Stories and Scripts by Raymond Obstfeld
Excerpt from official description:
"Just like a first aid manual, this reference quickly offers writers easy-to-follow steps and specific remedies for fixing the parts in their manuscripts that 'just aren't working.'"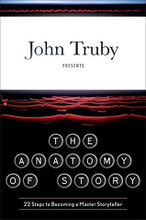 Also recommended by Jenni Enzor: The Anatomy of Story: 22 Steps to Becoming a Master Storyteller by John Truby
Excerpt from official description:
"Truby's method for constructing a story is at once insightful and practical, focusing on the hero's moral and emotional growth. As a result, writers will dig deep within and explore their own values and worldviews in order to create an effective story."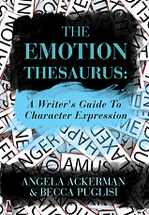 Recommended by Charlotte Bennardo: The Emotion Thesaurus: A Writer's Guide to Character Expression by Angela Ackerman, Becca Puglisi
Excerpt from official description:
"One of the biggest problem areas for writers is conveying a character's emotions to the reader in a unique, compelling way. This bookcomes to the rescue by highlighting 75 emotions and listing the possible body language cues, thoughts, and visceral responses for each."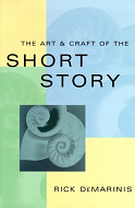 Recommended by Anne Altizer: The Art & Craft of the Short Story by Rick DeMarinis
Excerpt from official description:
"The author 'Shares advice from his years of writing and teaching experience on how to write a short story. His instruction is wise and accessible, a mix of insights and strategies, practical exercises, and example classic stories...'"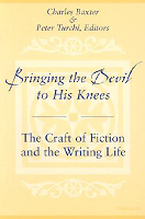 Also recommended by Anne Altizer: Bringing the Devil to His Knees: The Craft of Fiction and the Writing Life, edited by Charles Baxter, Peter Turchi
Excerpt from official description: "
…Seventeen award-winning writers--all expert teachers--share the secrets of creating compelling, imaginative stories and novels. A combination handbook, writer's companion, and collection of spirited personal essays, the book is filled with specific examples, hard-won wisdom, and compassionate guidance for the developing or experienced fiction writer."
ISBN13: 9780472067749
I hope you enjoy these recommendations. Happy Reading and Happy Valentine's Day!