This week's Friday Five focuses on finding writing conferences, retreats, and workshops. Most of these are specific to children's writers, but some events are for other genres as well.


Each year, the Society of Children's Book Writers and Illustrators hosts two large
conferences
. The summer conference is held in Los Angeles over three days with an optional intensive (August 1-4 in 2014). For more information about what to expect, read YA author Jody Casella's
summary
of her experience in 2013. The winter conference is held in New York City over two days with an optional intensive (February 21-23 in 2014) and
registration
is now open. The NYC conference includes two workshops (that you select) with an editor, agent, or art director, plus numerous industry panels. A complete schedule is available
online
. On a local level, the SCBWI also hosts
regional events
. For example, the New Jersey chapter holds an annual conference in Princeton each June, as well as other activities. At the NJ conference, for an additional fee, you can meet one-on-one with an editor or agent (you choose from those attending) for a fifteen page critique. Regional events can be great for networking without travelling too far.


Each August,
WriteOnCon
, an online children's writing conference, is offered for FREE. According to the website, "keynote addresses, agent panels, and lectures are presented as blogs, vlogs, moderated chats, webinars, podcasts, and livestreaming. There is also a critique forum, where participants can post query letters and writing samples to receive helpful feedback and comments from their peers and industry professionals." An
archive
of the 2013 event is available online.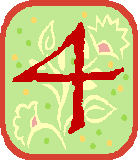 Imagine clearing your schedule of everything but writing! A retreat can provide you with the dedicated time you need to make progress on a project. Writer Vonna Carter has compiled
an extensive list
of 2014 workshops and retreats across the United States that focus on the craft of writing. They can range from two days to two weeks.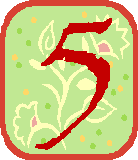 If you prefer to do your learning from home, Vonna has also compiled a list of 20+
online workshops
. During an online class, "lectures" are posted as notes on a website that the group can access. Members typically upload their assignments based on a predetermined schedule, and if critiques are included they are posted by classmates online. For example, Gotham Writer's Workshop offers a
ten-week class
on the basics of children's writing that includes instruction, assignments, and two critiques. These types of classes allow you to interact with peers outside of your immediate local area. If you're unable to attend a regular class (if you have young children, for example), online workshops can be a helpful alternative.
If you know of other helpful links for conferences, workshops, or retreats, let me know in the comments. Happy Writing!